"Often riding events are cancelled due to inclement weather but rain, hail or shine in the arena, it's always fine," owner Inge Burke said. For over 25 years, Inge has been involved with polo and is looking forward to introducing the Surf Coast, Geelong region and surrounds to a sport she's so passionate about. The brand new arena, with ProRide surface boasts 88m x 30m fully enclosed.
"Anyone can come and have lessons seven days a week. We can teach polo to anybody, if you can't ride we can teach you. We run every Wednesday and Thursday, Saturday and Sunday," she said. RGRA specializes in polo and follows the Victorian grass polo season from November to April, and their very own arena season, April to November, offering polo 52 weeks a year.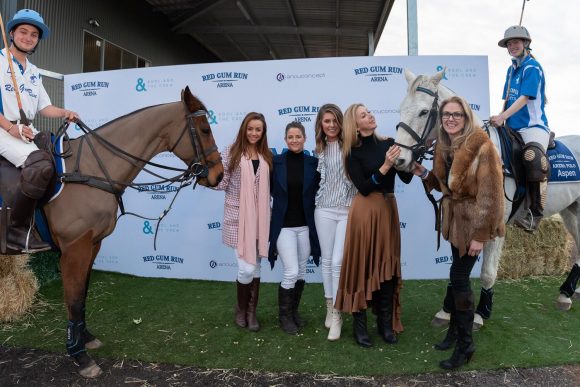 "We've got two horse rings and a selection of horses suitable from beginner to advanced riders." With students from Geelong Grammar currently taking lessons Inge said she hopes to expand her clientele to more schools and universities. "Polo is the best game in the world, it's adrenaline, team work, it's competitive and strategy all in one. All on top of the most beautiful animal in the world (equal to my dogs)," she said.
"It's a real buzz, after you've played a game you're on a high. It's a thinker's game, a great polo player once said it's chess on horseback."
The Grand Opening was a great success. "It was a terrific night with over 200 guests celebrating australia's first indoor polo arena, we've got international polo players to put on a match and a celebrity polo chukka it was a real spectacle to watch. Michelle Payne, the first female jockey to win the Melbourne Cup (her life in a film comes 2019: "Ride like a girl") or TV-Host Catriona Rowntree were among the guests – and both were really excited. They want to come back.