Arriving at the final undefeated, Antelope (Geoff Palmer, Grant Palmer, Santiago Trotz, Jim Wright*) lined up against once defeated Lazy 3 (Louisa Musselman Fikes, Jared Sheldon*, Peter Blake, Audrey Persano*); Lazy 3's only loss to Antelope in bracket play.
With a handicap award of one, Lazy 3 started strong, Persano scoring right off the opening bowl-in to take a two-goal lead. The charge continued as Sheldon followed with three goals in record time to widen the Lazy 3 lead 5-0. Trotz and Wright recovered somewhat and were able to answer with a couple goals to narrow the gap to three, but Persano sunk her second goal to end the first chukker in favor of Lazy 3 leading 6-2.
Early in the second, Sheldon converted his second Penalty 2 opportunity to widen Lazy 3's lead by five. Trotz took control and Antelope recovered as Geoff Palmer converted an open goal penalty and Grant Palmer scored from the field. Antelope trailing by three, the third chukker was scoreless as both teams failed to convert any opportunities on goal.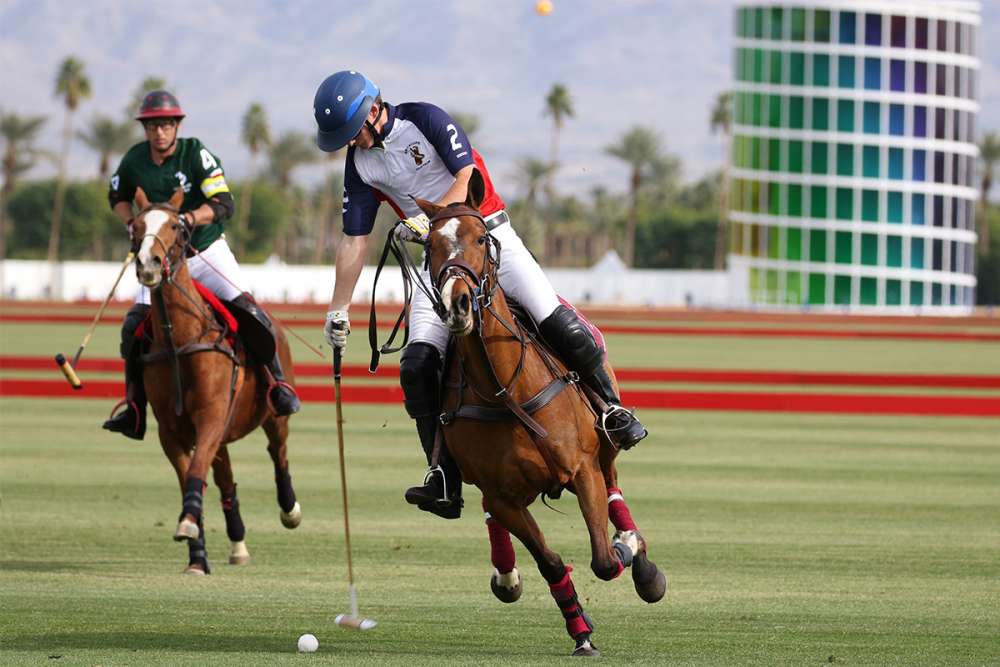 Lazy 3 arrived at the final chukker with a comfortable margin and Sheldon converted another open goal opportunity. Antelope continued to apply pressure and Geoff Palmer converted his second penalty offering. Trotz then scored his second goal and the fourth chukker was over with the Lazy 3 lead narrowed to a pair 8-6. The fifth gave Antelope two goals, Wright on a Penalty 4 and Trotz from the field to tie both teams at eight into the final chukker.
Wright scored to give the Antelope their first lead of the game, but Sheldon converted another open goal penalty to tie. Overtime looked to be inevitable as play proceeded into the final 30 seconds. With less than 15 seconds on the clock, Trotz sent the ball through from 65 yards, securing Antelope the USPA Mack & Madelyn Jason Memorial win with a final score 10-9.
Because of his gifted playing and coaching abilities, Trotz was named the Most Valuable Player to his team and Sheldon's first chukker horse SportsCenter was named the Best Playing Pony, not the first such honor for the talented equine athlete.
*Jim Wright and Audrey Persano are members of Team USPA. Jared Sheldon is a Team USPA alumnus. Team USPA is a USPA program designed to enhance and grow the sport of polo in the United States by identifying young, talented American players and providing mentored training and playing opportunities leading to a pool of higher rated amateur and pro players and the resultant giveback to the sport of polo.
Fuente: USPA POLO – Article courtesy of Eldorado Polo Club/Tony Gregg
All photos ©Eldorado Polo Club