Deauville's high season kicked off on Saturday August 4th with the Coupe d'Argent. The tournament sees four 16-goal teams in competition. The last qualifying stage will be played on Friday.
COUPE D'ARGENT
BARRIERE 4.5-8 GUAPOS MALDITOS
Barriere: Sebastien Le Page 0, Martín Podestá 4, Mín Podestá 5, Pierre Henri N'Goumou 6. Total: 16.
Guapos Malditos: Charles Schrager 0, Tete Storni 5, Darío Musso 6, Clement Delfosse 5. Total: 16.
TALANDRACAS 8-10 IN THE WINGS
Talandracas: Edouard Carmignac 0, Joaquín Pittaluga 7, Francisco Elizalde 8, Hugues Carmignac 1. Total: 16.
In The Wings: Rufino Bensadon 4, Alfonso Pieres 4, Francisco Bensadon 8, André Fabre 0. Total: 16.
The Coupe d'Argent will resume on Friday:
3:45pm: Barriere vs Talandracas
5:30pm: In The Wings vs Guapos Malditos
The final is scheduled for Sunday, August 12th.
LADIES POLO CUP
With a total of 6 teams up to 10 goals of ladies handicap in participation, the 4th Ladies Polo Cup kicked off on Wednesday. The final is scheduled for Saturday, August 11th.
First results:
McDonald's Polo Team 2-7 Brok Cafe
Le Garage 4-8 Charlo
The Ladies Polo Cup will continue on Thursday:
4pm: La Folie Douce vs Brok Cafe
5:30pm: Le Garage vs Le Drakkar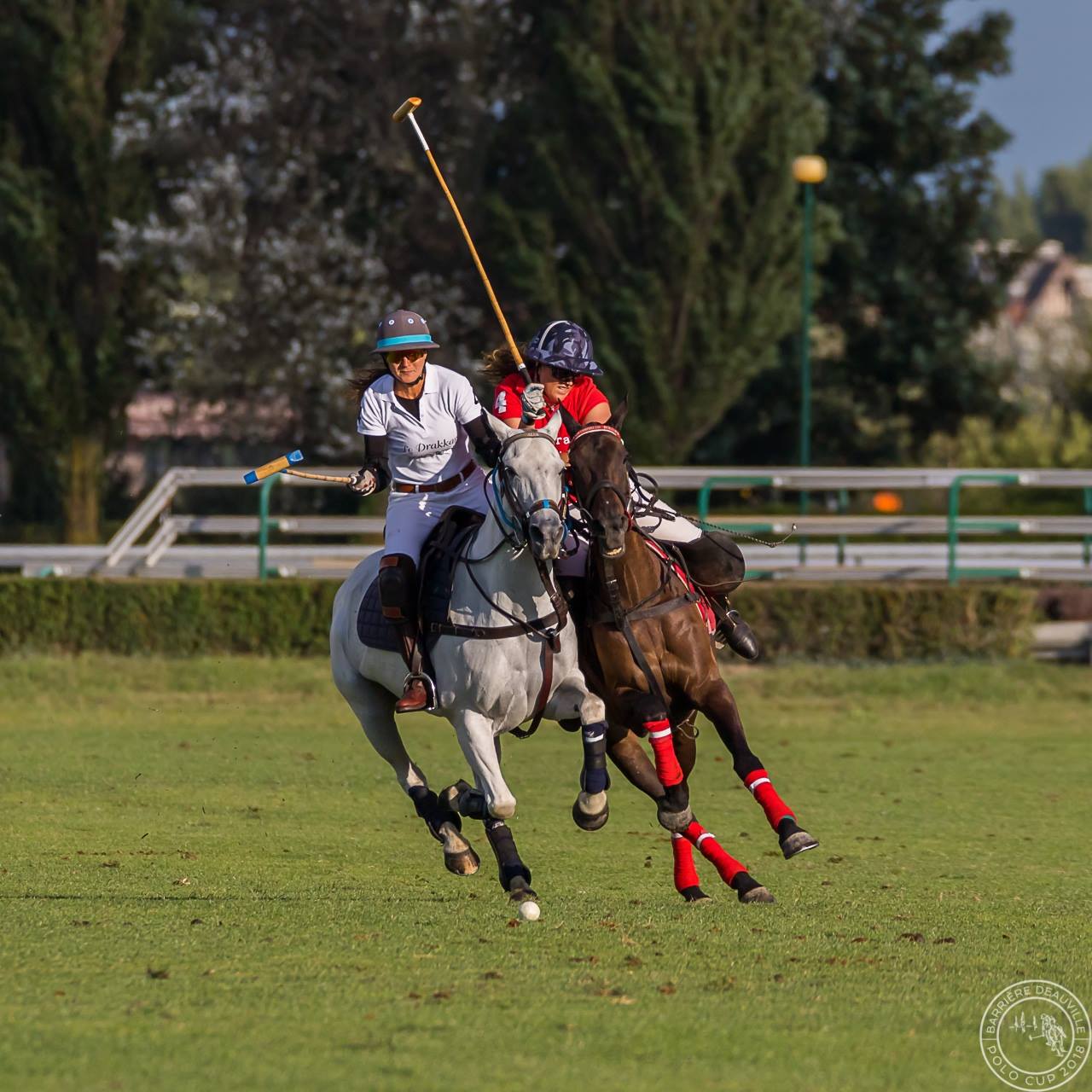 Teams:
FOLIE DOUCE BY BARRIÈRE: Lavinia Fabre 3, Laetitia Macaire 3, Chloé Sebban 2, Romane Jamet 2.
LE GARAGE: Wendy Falourd 1, Charlotte Garaud 3, Bryony Taylor 4, Candice de Montrichard 1.
MCDONALD'S POLO TEAM: Léa Torres 0, Charlotte Sweeney 4, Georgia Sweeney 2, Lucy Bowman 4.
CHARLO: Françoise Okala 0, Jeanine Hugo Menendez 5, Caroline Anier 5, Margaux Havel 0.
BROK CAFE: Adèle Renauldon 1, Lia Salvo 9, Marguerite Percheron 0, Margaux Perruchot 0.
LE DRAKKAR: Maike Hoelty 3, Ambre Ploix 1, Alexandra Plenk 3, Morgan Van Overbroek 1.