The Tournoi d'Autumne, which saw six 8-goal teams in participation, came to an end on Sunday at Polo de Paris with three matches.
The day started with the fifth place match, Le Pommeray beat Kappa. At 12pm, La Concepcion and Sainte Mesme, the two best teams of the 2018 Paris season, took to the field to face each other in a final for the fourth time this year.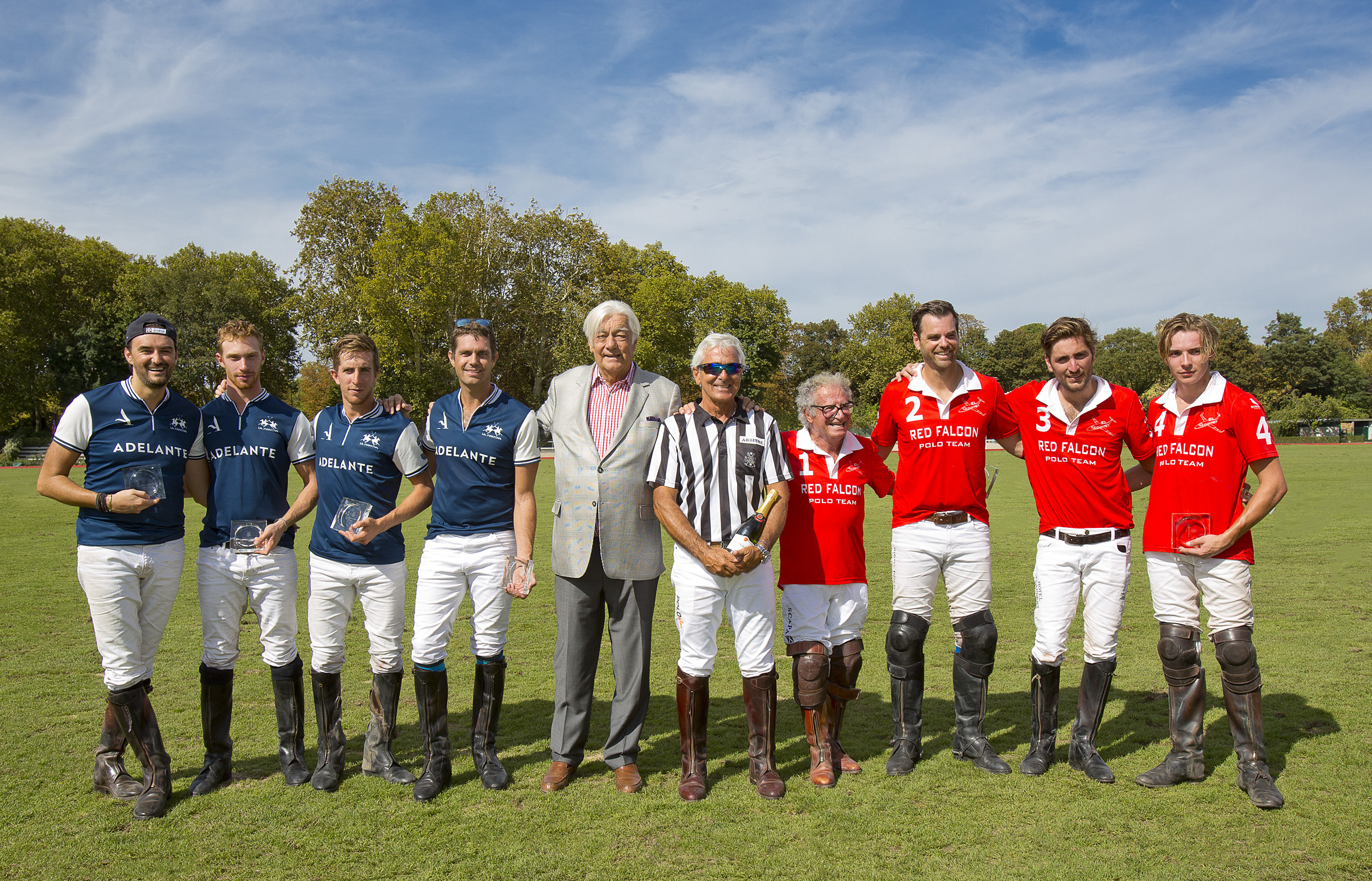 After a tight and very even game, La Concepcion defeated Sainte Mesme by 4 goals to 3. The victory gave La Concepcion their fifth title of the year; 2018 saw them celebrate in Saint Tropez, La Moinerie and Deauville, and twice in Paris. An unforgettable year!
Tournoi d'Autumne Final Results:
Fifth Place Match: Kappa 4-4.5 Le Pommeray
FINAL TOURNOI D'AUTUMNE: La Concepcion 4-3 Sainte Mesme
Third Place Match: Adelante 4-3 Red Falcon
TEAMS:
LA CONCEPCION POLO: Hanspeter Spek -1, Jules Legoubin 2, Simon Zavaleta 3, Diego Braun 4 (Martín Joaquín 4). Total: 8.
SAINTE MESME: Robert Ström 5, Rafael Cabezas 0, Gonzalo Bernal 3, Birger Ström 0. Total: 8.
RED FALCON: Laurent Dassault 0, Edwin Robineau 0, Ramiro Zavaleta 4, Matthieu Delfosse 4. Total: 8.
ADELANTE: Cyril Lignac -1, Lucas Nottin 2, Julien Reynes 3, Thibault Guillemin 4. Total: 8.
LE POMMERAY: V. ou C. Smith -1/0, Caroline Anier 2, Gillermo Li 4, Derek Smith 1. Total: 7/6.
KAPPA: François Kayat -1, Charles-Henri Le Galle 2, Gustavo Cappellari 4, Claudio Musso 3. Total: 8.
Umpire: Martín Aguerre.